News • January 05, 2018
City hires consultant for new library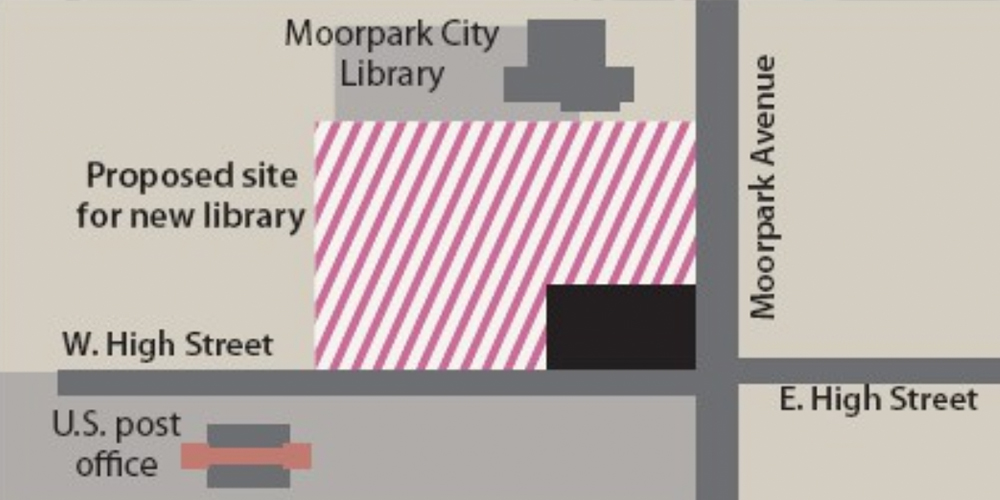 The Moorpark City Council is making its way through the next chapter of its new library.
The library was initially approved in 2007, but the recession and dissolution of the city's redevelopment agency halted progress until December 2016, when council members approved an empty lot on High Street for the 18,000-square-foot facility.
The city conducted soil studies in 2017, which revealed the ground beneath the building needs to be reinforced to prevent earthquake damage. Despite the additional work, city staff decided to stick with the High Street location and have now taken additional steps toward the library's fruition.
The City Council voted 4-0 at its regular meeting Dec. 20 to hire Studio City-based library consultant Linda Demmers. Councilmember Mark Van Dam was absent. Demmers will be paid $125 an hour, up to $50,500, to advise city staff on how to create a library that meets Moorpark residents' needs.
A staff report said the city received two bids for the library consultant position and chose Demmers because she "demonstrated strong knowledge about libraries, current and future library trends, and had an excellent understanding of how municipal libraries should function."
Demmers has over 20 years of librarian experience and 20 years of consulting experience, according to her resume.
In addition, the council appointed Mayor Janice Parvin and Councilmember Ken Simons to its ad hoc committee for the library.
"The sole purpose of the committee at this time would be to assist in the selection of the architect," said Jessica Sandifer, community services manager.
The new building is expected to cost $10 million to $11 million. The estimate doesn't include the library consultant's fee or the undetermined cost to reinforce the ground. The money will come from the city's endowment fund and library facility fees.
Demmers said she plans to meet with Moorpark residents to hear what they want in the new library.
City staff expects the project will take three years to complete. If all goes according to plan, an architect will be hired next month, construction will begin in January 2020 and the new library will be completed by December 2020.
When Parvin asked if the three-year timeline was realistic, Demmers said it usually takes five years to build and develop a library, but because the city already owns land for the new building, three years is doable.
"This is exciting, you know, the thought of having the library open by the end of 2020 is exciting to me," Councilmember Roseann Mikos said. "I hope we can meet that deadline."
Related Links: Read the story on mpacorn.com