News • September 07, 2017
Finney County Public Library Appoints Pamela Tuller as New Director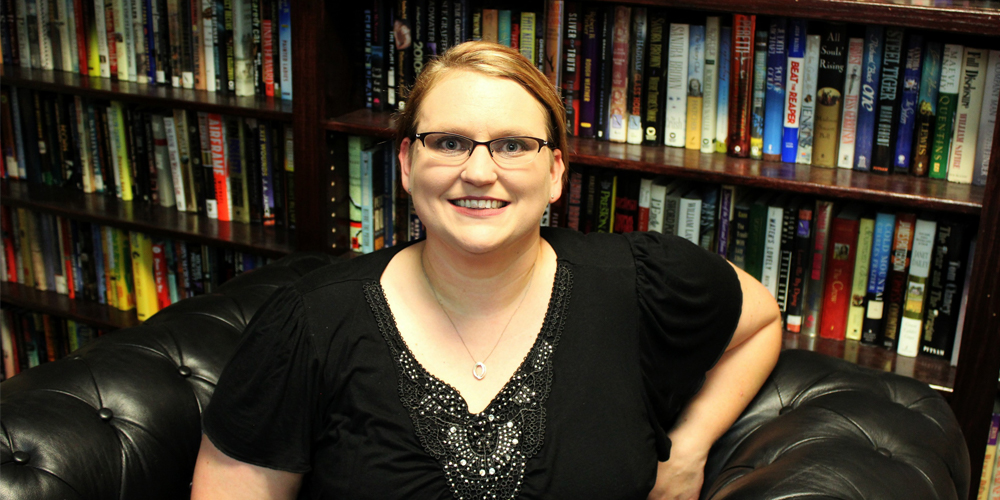 Library Systems & Services (LS&S), which operates Finney County Public Library for the Finney County Library Board, announced today the appointment of Pamela Tuller as the Director of Finney County Public Library (FCPL) in Garden City, Kansas.
Tuller has been a librarian at Finney County Public Library for more than three years, and served as the library's Assistant Director. Tuller is completing her Master's in Library and Information Science from Drexel University and has an undergraduate degree in Business Management and Ethics. Tuller is married to local veterinarian Dr. Eric Tuller.
Focusing on youth services at the library, Tuller developed new Summer Reading events and programs, as well as several events and clubs, including a Lego Club and an Anime Club for teens and tweens.
Tuller recently planned and coordinated the first ever Touch-A-Truck event in Finney County, which drew over 1,500 attendees and featured more than 30 service vehicles, including a LifeTeam helicopter and an ambulance.
"We are thrilled to have Pam taking on the role of Director of Finney County Public Library," said Mickey Coalwell, Regional Director for LS&S. "FCPL is an exceptional community resource and Pam has been a leader in fulfilling our mission to ensure information access to the community and provide the highest quality service to all library patrons. She comes into the position with the full confidence and support of the library board and staff."
FCPL, a single library facility serving 40,000+ citizens in the southwest region of Kansas, serves a diverse population attracted to the area's cattle and meat packing industries. Since 2012, Finney County Library has been home to a certified Nature Explore Classroom, a specially designed nature-based play and learning space open year-round. FCPL is also a Family Place library, which transforms libraries into community centers for literacy, early childhood development, parent education and engagement, family support and community information.
FCPL collaborates with USD 457 Garden City to offer a free lunch program for children during the summer. Through the library's partnership with the schools, over a thousand children have been fed.
Finney County Public Library has been operated by LS&S since 2003. LS&S partners with local governments to operate public libraries. Over the past three decades, LS&S has grown to manage 83 libraries across the U.S. and provides a full range of library management services. LS&S is the nation's only company focused on library management and creating a new paradigm for libraries—to not only be a resource for literacy education and enrichment, but also a springboard for economic and workforce development and neighborhood unity. Learn more about career opportunities with LS&S here.
Read The PR Newswire Release Here
Related Links