News • March 18, 2019
Libraries Remove Fees To Increase Use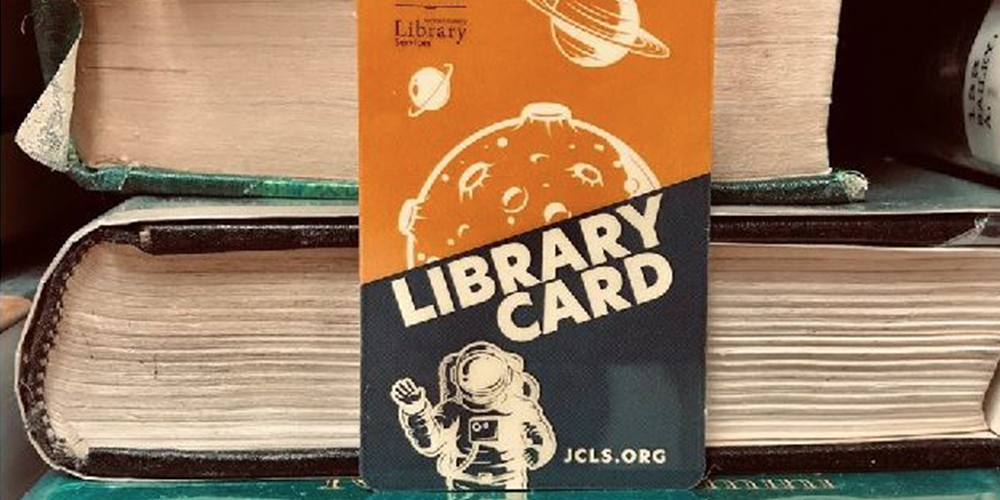 Jackson County Library Services (JCLS) has an ambitious goal to increase the number of Jackson County residents who have a library card to 75% by 2023. To make the Library more accessible to County residents, the Jackson County Library District has approved a new Circulation Policy and Fee Schedule.
"We believe that our libraries have something for everyone, and that everyone can benefit from having a library card," said Kari May, Library Director. "Removing fees, increasing the types of cards we offer, and simplifying the application process for a new library card sends a clear message that we want it to be easy and enjoyable to use the library. We put patrons first."
This May, JCLS will recognize "Fee Forgiveness Month" and will waive fees for patrons who visit any JCLS branch. Cardholders who have stopped using the library because their fees block them from accessing materials or using services can get a fresh start. Fee forgiveness applies to both JCLS and RCC fees.
All Jackson County residents, including children, can receive a full-service library card for free. The benefits of a library card include generous borrowing privileges, up to one hour free Internet access daily on library computers, free downloading of audiobooks and movies, and much more. Cardholders may request items from any JCLS branch and they will be transferred to their home library at no cost. Library card applications are available at any JCLS library or online at jcls.org/librarycard.
So far, JCLS has seen a 17% increase in the number of new cards registered, compared to the same period last year.
Substantive changes to the JCLS Circulation Policy and Fee Schedule include:
Removing the $2.00 replacement fee for lost or damaged cards
Removing the $5.00 charge for Interlibrary loan requests and adding a limit of five active requests at a time.
Adding new patron card types: Class Visit, Educator, Organizational, Computer, eCard
Expanding the information regarding acceptable proofs of identification
Reducing the number of pieces of proof of identification for a Temporary Card from two to one
Removing the requirement that parent or guardian must be present to issue a card for a minor
Reducing the time on hold shelf from 14 days to 7 days to ensure that materials get into readers' hands quickly.
Increasing checkout period for DVDs from 1 week to 3 weeks, and magazines along with mobile hotspots will check out for 2 weeks, so that a majority of the collection circulates for the same time period.
The full Circulation Policy and Fee Schedule can be found at jcls.org/policies.
Related Links: Read the story on kdrv.com