News • November 25, 2019
Local library uses online platform to help those in need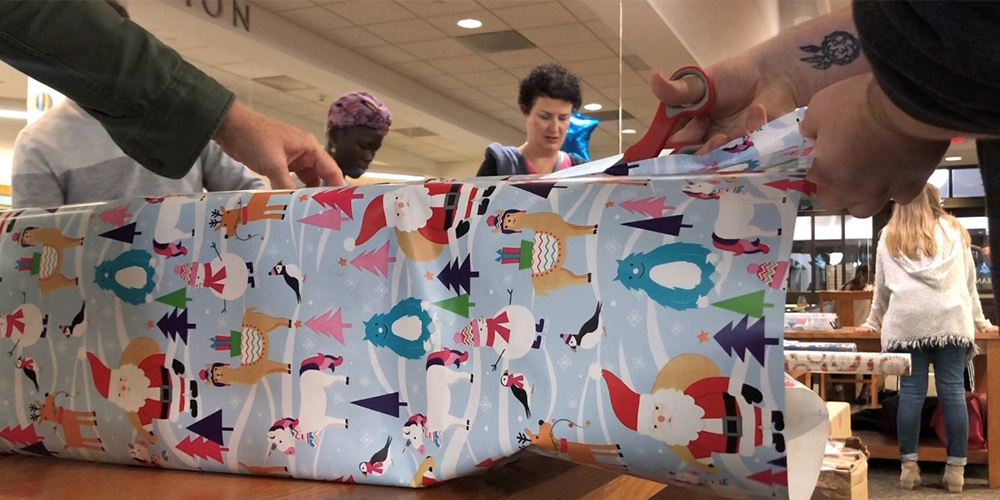 The Christmas holiday is a sensationalized time of year in American culture, which often portrays images of ideal families enjoying large meals and opening presents together. However, many families in Memphis do not have the means to enjoy the holiday in this way. A local library is hoping to change that through an online volunteer platform.
The Germantown Community Library implemented Volunteer Odyssey, an online platform where users can search for volunteer opportunities in Memphis. Users can sign up for specific volunteer events through the platform's Volunteer Compass.
Rachel Ozols, manager of fundraising and special events for Volunteer Odyssey, said the library is a convenient place to hold volunteer events.
"After school, a library is a popular place for people to meet," Ozols said. "It's an easy way to come in, do simple projects that don't take a lot of time and in the end, are very helpful."
Luke Bast said he has been volunteering with Volunteer Odyssey for several months, and said he enjoys being able to do something good for others.
"It means the world to me to be able to help others in need, and help others to grow and prosper," Bast said. "It's a warm feeling."
Bast said the volunteers work together to help those in need, and volunteer at multiple events in the community.
Related Links: Read the story on memphismirror.com