News • December 18, 2017
Moreno Valley Public Library Extends Library Services Partnership with Library Systems & Services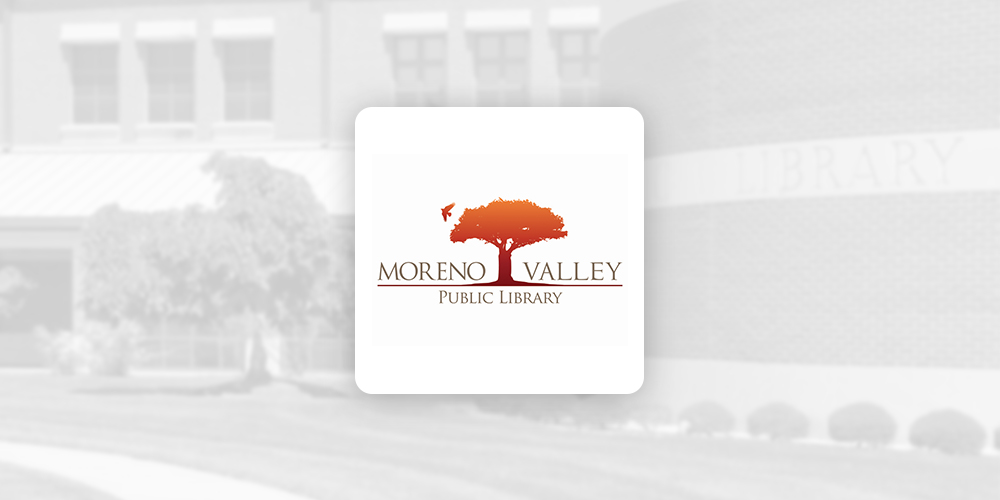 Moreno Valley Public Library Extends Library Services Partnership with Library Systems & Services
New Branch OpenING December 21st
MORENO VALLEY, CA, DECEMBER 18, 2017 – Library Systems & Services (LS&S), which partners with public libraries to drive long-term library vitality and growth, announced it would continue to operate the Moreno Valley Public Library through 2021. The partnership between LS&S and the City of Moreno Valley, established in 2013, was also expanded with the opening of a new library branch this month.
As part of the expanded public-private partnership, LS&S will manage the 16,000-square-foot main library on Alessandro Boulevard, as well as opening and managing the City's first satellite branch library at the Moreno Valley Mall at Towngate.
The new 5,000 square-foot branch, scheduled to open on December 21, 2017, will be open 45 hours per week and will boast a comprehensive collection and feature many best sellers. Leveraging LS&S' specialized procurement processes, the City of Moreno Valley has been able to reduce costs and timelines to obtain furniture, fixtures, and equipment necessary for the branch library opening.
Through LS&S' collaboration with the City of Moreno Valley and Friends of the Moreno Valley Public Library over the last four years, the Moreno Valley Public Library has seen the following service enhancements:
Increased public service hours by 25%
Restored 7-day service
Tripled program attendance
Added bilingual program components
Expanded collections significantly with DVDs, CDs, Spanish language books, elementary math, science, and history books, and materials for young children
Introduced new e-books and software
Increased community outreach via a dedicated staff person
Enhanced public engagement by increasing public volunteer participation
Reduced City costs by more than $300,000 annually
The Moreno Valley Public Library offers a comprehensive set of programming, including Bilingual Storytime, California Center of the Book: Community Conversations, Citizenship @ the Library, Covered California, ESL and Veterans Connect @ the Library. It also features the War Comes Home Exhibit, which offers insight into the thoughts and emotions of veterans and their families upon their return home.
"The fundamental goal of the Moreno Valley Public Library is to provide services that contribute to the educational development and cultural vitality of Moreno Valley. By partnering with LS&S, we have been able to significantly increase the level of service to the community, while also reducing annual costs," stated Moreno Valley Mayor Yxstian Gutierrez. "The City's expanded partnership with LS&S ensures that our Library provides enhanced services in a highly efficient, customer-oriented manner."  
"We are thrilled to extend our partnership with the City of Moreno Valley and to help facilitate the new branch opening," commented Greg Toth, CEO of LS&S. "Our mission is to provide the best possible service to library patrons and we are proud of the library's accomplishments over the last four years. We look forward to continuing to serve the Moreno Valley community and its growing needs."
Library Systems & Services (LS&S) partners with local governments to drive long-term library vitality and growth. Relied on by 84 libraries across the U.S., LS&S provides a full range of library operation and management services. Leveraging 35+ years of library experience and the most efficient, patron-focused service methods, LS&S is leading the charge in library excellence to better reach, engage and serve patrons and communities.
Related Links:
http://www.moreno-valley.ca.us/resident_services/library/index_library.shtml
http://www.lsslibraries.com