News • December 06, 2016
New Library Leader Arrives in Jackson County with History of Community Building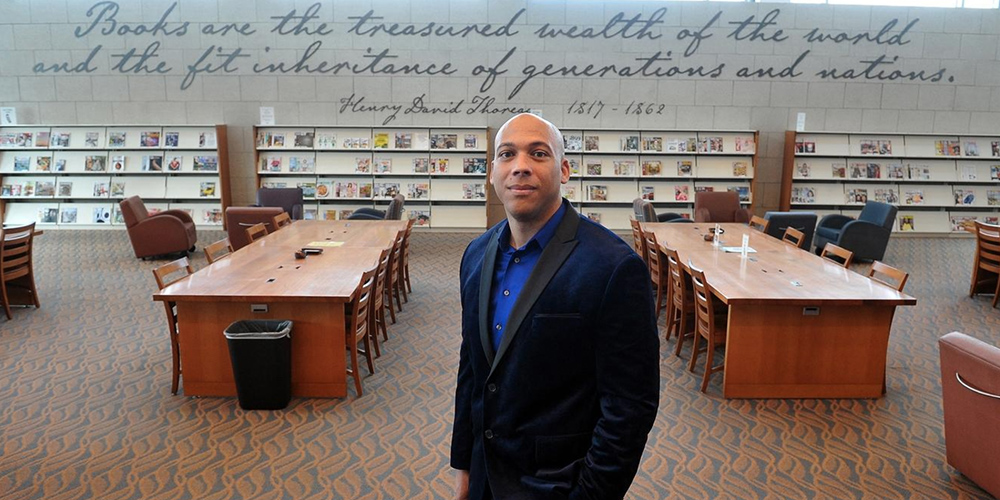 MEDFORD, OREGON – After a deliberative search process, Jackson County Library Services welcomes 10-year library services veteran Jamar Rahming as the new library director. Rahming has responsibility for leading the operational and community building activities for all 15 branches in the Jackson County library system.
Formerly the regional branch manager for the library system in Austin, Texas, Rahming sees a parallel with his new role regarding opportunities to build on the region's "panoramic" portrait of diversity.
"Like Austin, Jackson County has a large geographic area and widely diverse population so each region needs to have its individual identity while allowing patrons to feel they are part of the broader community," he says. "Books, other materials and activities need to reflect that."
Another asset Rahming brings is team building, a skill he was first exposed to during his work at the Smithsonian Institute. "Leadership is never about the leader; it is about extracting the greatness of others to enhance the endeavors of the organization," Rahming says. "The aptitude I bring to Jackson County is that I know how to build strong teams."
Adds Dana Braccia, vice president of operations for library operator Library Systems & Services, "Jamar is the kind of leader who will inspire everyone around him and as a result the Jackson County library system will thrive."
The Jackson County Library District was looking for a candidate with a proven track record of engaging both staff and the community about the importance of strategic plan implementation. "Jamar brings an enthusiasm to the position that we expect will lead to exciting and meaningful changes to the District," says District Board President Maureen Swift.
About Jackson County Library District
The Jackson County Library District is an independent unit of local government dedicated to providing excellent library operations in Jackson County.