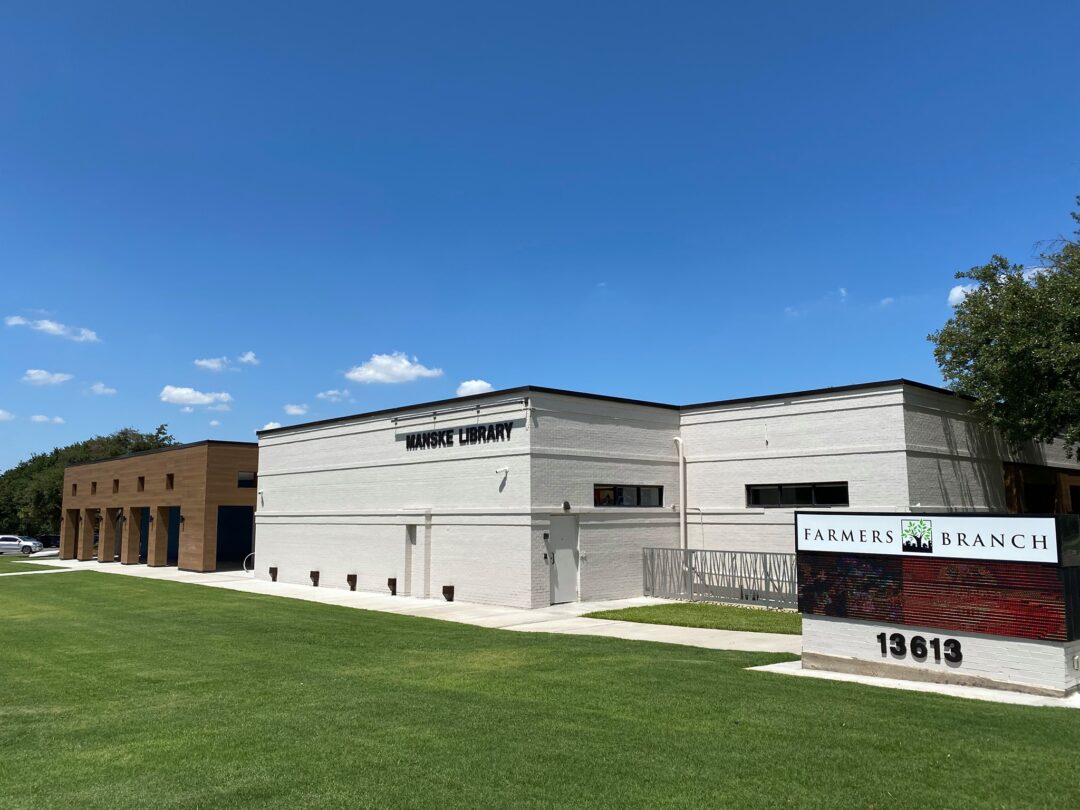 Farmers Branch, TX
Revitalizing a Community Landmark
LS&S Library Director: Trevor Hunter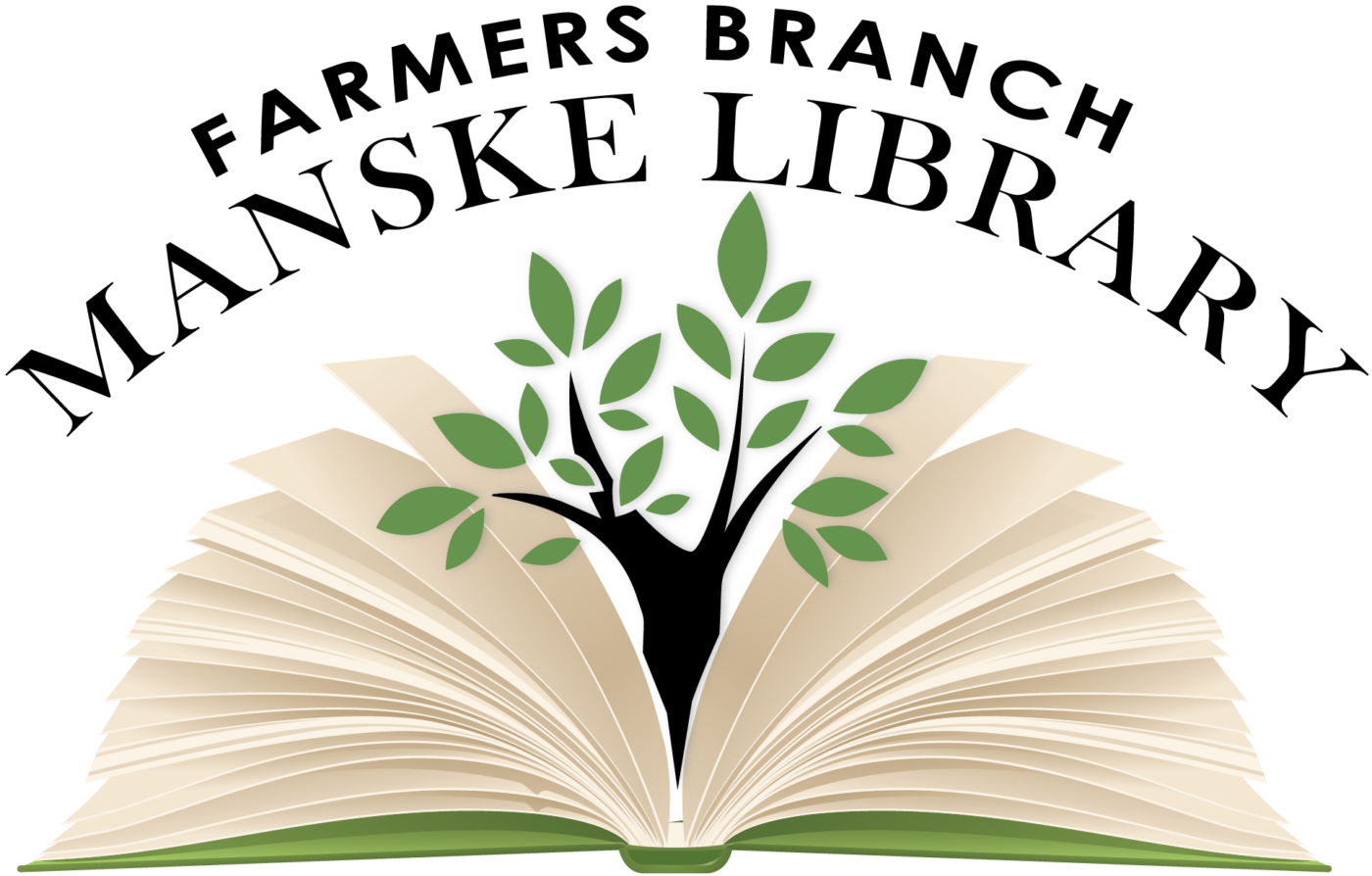 30%
ATTENDEES INCREASE
Number of public servants increased 4%
Visit Library
FARMERS BRANCH MANSKE LIBRARY
City Officials Embrace Uncomfortable Evaluation Process
In 2010, the city council in the Dallas, Texas suburb of Farmers Branch faced an anxious crowd. Residents were worried that authorizing Library Systems & Services to operate the library would doom the beloved "Library in the Park." Concerns about fewer books, less volunteerism, shorter hours, a decline in programs and lower service overall would make elected officials regret their decision within months, the protesters claimed. But the Farmers Branch Manske Library was already having its share of struggles. Then in its 50th year, the library had a budget that did not reflect a necessary focus on technology or other ways to support the library's mission of lifelong learning. Costs were eating up scarce resources and rapid changes in library science were leaving this proud institution behind. While they felt the anguish of the meeting attendees opposed to contracting out library operations, city council members were compelled by their responsibility. Service delivery, efficiency and costs were important across all city departments, and it was time to take action. They reviewed other LS&S libraries in TX, including Red Oak Public Library, weighed the options and voted unanimously to contract with LS&S. And then they hoped their decision was the right one.
"When it's obvious that the library runs better with a private company, then it would be illogical to do anything other than that."
- Jennifer Hudson Allen | Farmers Branch Manske Library Board Member
A Legacy of Success Provides Immediate Benefits
LS&S immediately moved into action upgrading systems and processes, and improving patron access. Taking advantage of the company's volume purchasing ability, the library expanded its book and e-book collection with both traditional and best-seller titles. Additional computers were installed using enterprise-grade equipment to increase protection against cyber threats, and the library began leveraging human resources, accounting and other support service available from LS&S. Library enhancements first garnered the city council's attention in the company's proposal that framed the concept of a public-private partnership. By investing in the library's systems and staff, LS&S has a stake in the successful delivery of library services. LS&S's 20-year history of operating public libraries has led to best practices that show how to quickly understand problems and implement solutions. Like other communities, Farmers Branch has discovered that this model serves the best interests of taxpayers as it improves services.
Maintaining a Cherished Institution Amidst Economic Changes
The quandary faced by the Farmers Branch city council is typical of a growing trend across the country: an increasing percentage of taxpayer dollars are spent on public safety and benefits such as traditional pensions that by law, have to be funded. At the same time, services offered by public works, parks and recreation, libraries and other departments have to make do. According to Mayor Tim O'Hare, staff costs were also a factor, as they accounted for 79 percent of the city's operating budget. Making some hard decisions now on how to provide library service would prevent even more difficult decisions later when the city would have to cut services, which would threaten economic development and the quality of life that has become so important to Farmers Branch residents. The Manske Library had always reflected the city's reputation as a great place to live, work and play. Nestled in a campus-like setting of rolling lawns, trees and ponds, it was the "Library in the Park," a gathering place for families and friends. "A library is the most important part of any community because it provides so many things—a meeting space, education, equality, opportunity, solace, imagination. It provides calm in a very busy world," says Library Board member Jennifer Hudson Allen. The city echoes Allen's sentiment in its strategic plan that outlines the need to continue making improvements to the library. By engaging LS&S, the city took a step in aligning its economic reality and ability to deliver the expected level of library service.
Landmark Milestones to Optimization
Modern, high-functioning libraries require a balance between the high-tech automation that patrons need to search and checkout materials, and also the "high-touch" that engages patrons with programs and personal assistance. Through combined determination of the city, the library oversight board and LS&S, the Manske Library has achieved the right proportion with significant advances that have enriched the community. The library is both a gathering place and an inspirational educational model in terms of these specific enhancements made between 2011 and 2015.
Staffing: LS&S on-boarded existing library staff and augmented them with specialized expertise in collections, programs, human resources and marketing. The number of public servants increased four percent despite the library spending only 57 cents per dollar on staff – a full 10 cents below the national average.
Collections: The book budget increased by 56 percent, allowing the library to spend resources on titles that patrons want. The library weeded materials and added others from multiple genres using specialized software that LS&S provided.
Programs: LS&S deployed best practices around program development and marketing. Story times for children, maker spaces for teens and adult programs such as resume workshops underscore the library's role as a thriving community resource.
Technology: LS&S upgraded computer systems that gave patrons and staff the ability to perform tasks faster and more securely. A help desk function, database access, simplified checkouts, a mobile app, 3D printers and automatic protection against cyber threats ensures that the library meets any online need.
Library usage: The number of visitors per capita to the Farmers Branch library remain well above state and national averages. New furniture and the LS&S concierge approach to libraries makes all patrons feel welcome when they enter and adds to the overall library experience.
Signature Programs
The Readers Are Leaders program brings community leaders to the library to read to pre-school children
Citizenship and English as a Second Language classes held at the library attract new residents who then play a larger role in the community
Writers groups and book clubs celebrate the joy of literature and the many advantages of reading
Reading to Rover enables children to improve their confidence and public speaking by reading to dogs
The Decision Continues to Pay Dividends and Garner Support
By 2016 the newly elected Farmers Branch City Council had another key decision to make regarding its library: should it renew the contract with LS&S or consider the last few years an experiment and instead revert back to the concept of a city-run library? Board member Jennifer Allen Hudson remarked, "To me it makes sense to outsource library operations to a private company like LS&S because this is their business. When it's obvious that the library runs better with a private company, then it would be illogical to do anything other than that." Farmers Branch voted to renew the agreement with LS&S, citing that the best practices put in place have had a noticeable impact. Friends of the Library and volunteers remain actively engaged with books sales and other events, and the discontent among protesters dissipated as library operations optimized and positive data points accumulated. Equipped with the kind of modern amenities that people expect, the Farmers Branch Manske Library has revitalized the community and offers a rallying point for the passion, vision, and active participation of the community it serves.
EVALUATE LIBRARY PERFORMANCE
Understand your library's impact, strengths and opportunities to ensure you are getting the most out of your investment with a Customized Performance Report.
REQUEST FREE REPORT
BRING REAL IMPACT TO YOUR COMMUNITY
Every community is unique. Library services should be too. We're here to answers questions and help you understand how the LS&S model can support your community.
CONNECT WITH US