Case Study
Riverside County Library System White Paper
A New Way to Operate Public Libraries 
In 1997, Riverside County, California became the first community in the nation to operate a public library system in partnership with a private company.
In the mid-1990s, a California tax proposition mandated a budget redistribution from libraries and other municipal services to schools. This had a negative impact on libraries throughout the state. Riverside County's Board of Supervisors realized funding levels could no longer meet library service needs.
At the time, the County contracted with the City of Riverside to operate the Riverside County Library System (RCLS), an arrangement that became untenable because of the decrease in funding and contention over services in less populated areas of the County.1 With no experience or expertise in operating libraries, County Supervisors released an RFP for library operation in March 1997.
Three organizations responded: The Riverside County Office of Education, the San Bernardino County Library and Library Systems & Services (then known as LSSI). After a thorough review of the three proposals, County officials selected Library Systems & Services (LS&S).
Deputy County Executive Officer Tom DeSantis oversaw the RFP process and contract negotiations. He said the LS&S proposal offered creative approaches to managing services and considerably more accountability than the City of Riverside.2 LS&S was the unanimous choice of County staff, and the contract was approved by an overwhelming majority of the Board of Supervisors.
The move was met with a mix of excitement and skepticism. The Los Angeles Times said, "As municipalities struggle to provide services with ever-shifting tax funds, Riverside County's move, which is anything but by-the-book, is garnering national attention.
"County officials and the new managers say they don't expect splashy, page-turner changes. The librarians will be the same familiar faces. Fines for overdue books will remain the price of forgetfulness. But under the new management, everyone agreed, summer bestsellers and learned tomes should make their ways more quickly to library shelves. The library will be open more hours, giving people more chances to check out books and videos and browse reference materials."3
LS&S contracted to increase hours of operation 25 percent by Sept. 1, increase the annual collection budget from $144,000 to $180,000 and retain all library personnel at current salary levels. The company moved quickly to achieve a 70 percent increase in books on the shelves and improve patron experiences.
Even with the immediate improvements, some staff were anxious and wondered how a private company could be profitable and provide good service. Library patrons, however, expressed no such feelings. They were unconcerned with who was running the library; they simply wanted more hours and plenty of books.4 
How Outsourcing Works 
The key for Riverside County Supervisors was that they – not LS&S – would retain library direction and policy. The County also retained ownership of all buildings, technology, books and other materials. This approach is still the foundation of library outsourcing.
DeSantis told the LA Times, "Riverside County still has control of the decisions. We decide what we want. They (LS&S) simply provide it."5 The County had final authority in the employment of key personnel and established Zone Advisory Boards, citizens panels that would assist in developing policy in three management zones.
Gary Christmas, previously a RCLS library manager, was named Riverside County Librarian. He reported to the County and was in charge of monitoring the LS&S contract. Christmas said LS&S would save money by switching to a competitive bid process in purchasing materials. Administrative overhead would be cut because
duties, including personnel and payroll, would be handled by LS&S corporate staff and the courier service would be subcontracted, eliminating the expense of maintaining a fleet.6
Debate in the Library Community 
Outsourcing Riverside County's libraries spawned debate in the library world. A few librarians expressed doubt that a private company could be dedicated to serving the public. In August 1998, Library Journal published an article that referred to outsourcing decisions as "appalling events" that "threaten the library profession's core values."7
"In a public service organization like a library, you have service-oriented people who are willing to go the extra mile for the community," said Terry Weech, an associate professor at the University of Illinois Graduate School of Library and Information Science. "I'm not sure a for-profit organization would have the same level of dedication. It may be more likely to cost-justify everything to determine what services it will provide."8
Some articles noted there was no precedent and therefore conclusions were premature. Library Hotline Editor Susan DiMatti wrote, "The outsourcing issue, like the hydra of Greek mythology, has two heads. Should outsourcing be viewed with suspicion, as a threat to traditional library service, or is it a viable management prerogative? When it comes to outsourcing the truth probably depends more on your perspective than on professional values."9
Measuring Library Outsourcing Impact 
LS&S library service began on July 1, 1997. In April 1998, LS&S issued an Assessment Report of the Riverside County Library System. The report focused on the improvements of the first year of library service and recommendations for the future. The management contract was renewed in 1998 and again in 1999. Performance requirements focused on hours of service, staffing levels and the materials budget. In the spring of 1999, the County Librarian commissioned an analysis of LS&S's Riverside County operations by an independent consultant, Ruth Metz, who reported that LS&S was meeting its contractual obligations in managing the libraries.10
Before LS&S assumed operation of RCLS, six cities were contemplating withdrawing from the Riverside County System. Once LS&S assumed operation, none were interested in pursuing the course further. This was attributed to service improvements instituted by LS&S, a perception of greater equity in resource allocation and increased local control and a realization of the high costs of providing better library service with exclusively local funding.11
In June 2000, scholars at Texas Woman's University School of Library and Information Studies published a paper that reviewed RCLS under LS&S operation.12 The researchers did an on-site review in March, 2000. A team spent three days surveying County officials, library staff and patrons. They reported receiving full cooperation from County and LS&S representatives.13 "LS&S and County officials encouraged staff to speak with us openly and to respond to our questions with candor."
Staff Responses
All former city employees who wanted to continue to work in County libraries were given jobs at the same rate of pay by LS&S. Several staff who had earlier been laid off were rehired. Branch hours of service were immediately increased, and staffing was increased from 67.09 FTE to 117.26 FTE (Metz 1998).14 Funding for these improvements in services and staffing was made possible by the elimination of substantial administrative overhead.
The Texas Woman's University researchers found that RCLS staff were satisfied working for LS&S:
| | |
| --- | --- |
| 82% | thought that their current salary was satisfactory and comparable to others in the area |
| 78% | said they had received a salary increase since they started working for LS&S |
| 73% | thought that they had adequate opportunities for continuing education |
| 95% | found their branch manager approachable and open to their ideas |
| 82% | felt that the collection had improved with LS&S |
| 78% | percent said the hours of service at their library were good for their community |
| 25% | thought benefits were better with LS&S |
Some had areas of concern:
| | |
| --- | --- |
| 43% | expressed no opinion about benefits |
| 25% | said benefits were worse with LS&S |
| 56% | said their work schedule enabled them to get their work done in a professional manner |
| 43% | said funds for collections were inadequate to address community needs |
Staff reported no reason to feel that their professional values or standards were in any way compromised by being employees of a private corporation. Most staff members felt a strong sense of loyalty to LS&S because the company has restored a measure of stability to their jobs.15
Staff also noted several advantages to LS&S management, such as reduced red tape in getting things done. "In interviews some staff noted, with an obvious show of relief, that it was easier for a private contractor to discipline or discharge employees who weren't performing well."16
Patron Responses
Riverside County residents who used the libraries were satisfied with library services operated by LS&S
| | |
| --- | --- |
| 63% | said library services have definitely improved |
| 90% | said the staff is very helpful |
| 73% | said they don't have to wait to check out materials |
| 68% | get what they need when they come to the library |
| 66% | were satisfied with hours of operation |
"It became clear, however, in the course of our investigations, that few people were aware of it or concerned about it (library outsourcing). Indeed, many library users seemed even unaware that their community library was part of the county system's, perceiving instead that it was an operation of their own community. County officials indicated that they were pleased that the change had gone essentially unnoticed, and saw no reason to make any effort to inform the public about the change."17
DeSantis said the County was extremely satisfied with the services provided by LS&S. He suggested the following to public officials who are considering library outsourcing:18
Keep policy control with the elected public officials and representatives of the public
Have your own in-house expert, a qualified professional, to manage the contract and oversee vendor performance
Specify outcomes that are quantitatively measurable
Choose your service provider carefully; be certain they have the experience and qualifications to deliver on their commitments
The Texas Woman's University researchers concluded:
The county acted judiciously in contracting the management of Riverside County Library System to LS&S
The decision to contract with LS&S apparently enhanced local control over library operations and increased the accountability of library management to public officials
The outsourcing of library management to LS&S cannot be considered "privatization" under any reasonable definition of the term because the County retains full and complete control over the assets of the library and over library policy matters
The citizens of Riverside County feel that they are receiving better library service now, with the LS&S management of RCLS, than they were receiving when the system was managed by the city of Riverside
Funding for collections and hours of service have both increased since the decision to outsource management of RCLS to LS&S
Staff feel that, overall, LS&S is a better employer than the City of Riverside, and are generally satisfied with their compensation and working conditions
Centralized Support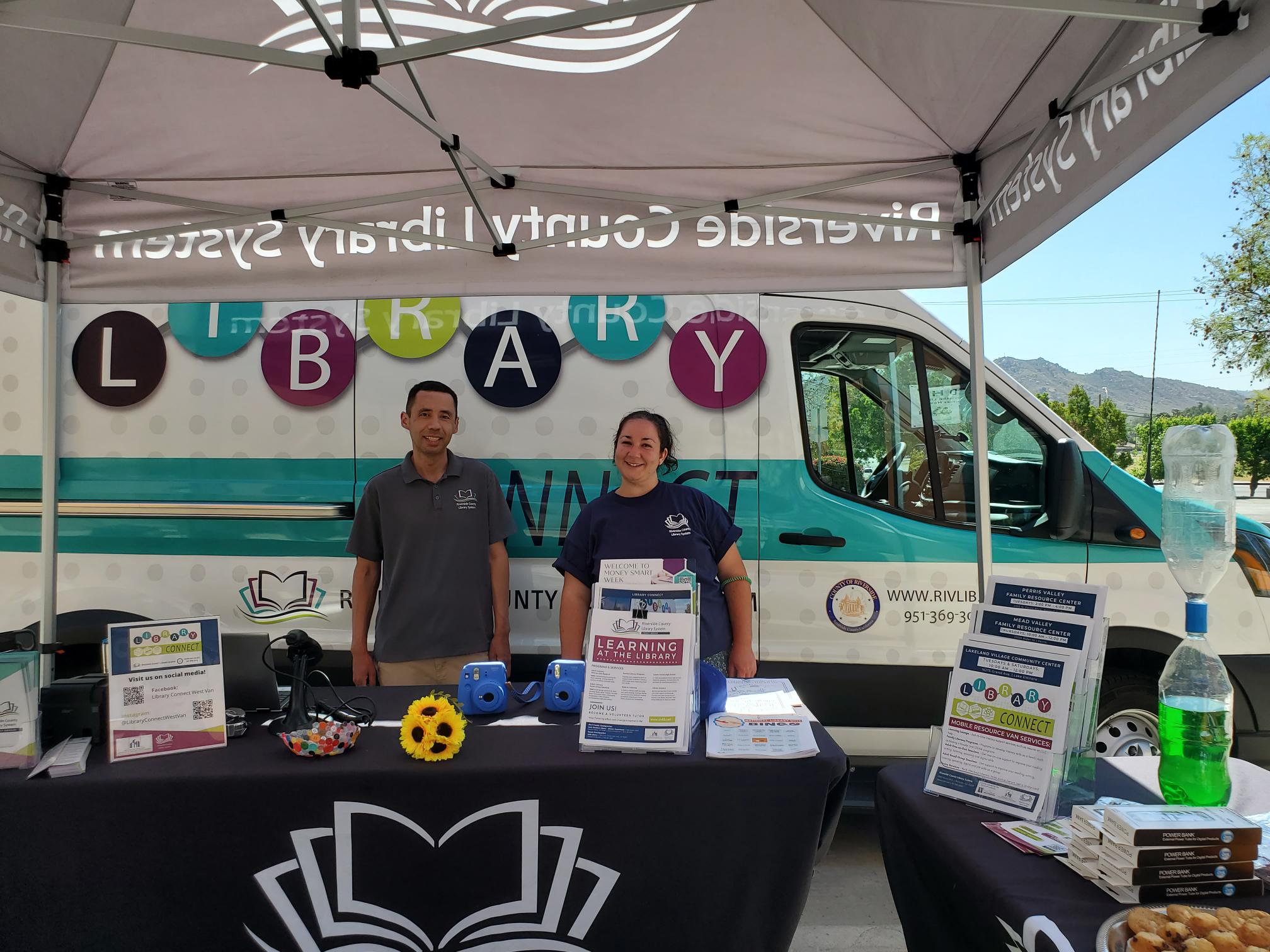 During the next two decades, LS&S brought leadership from library experts. LS&S support allows RCLS staff to focus on patron service and engagement. Staff can spend time enhancing outreach (services beyond library walls) and partnerships with County agencies.
LS&S provides library-specific human resources recruiters to fill and maintain key positions as well as staff development, training and team building. Library industry expert IT professionals maintain the Integrated Library System (ILS) and bring new technologies and equipment to RCLS.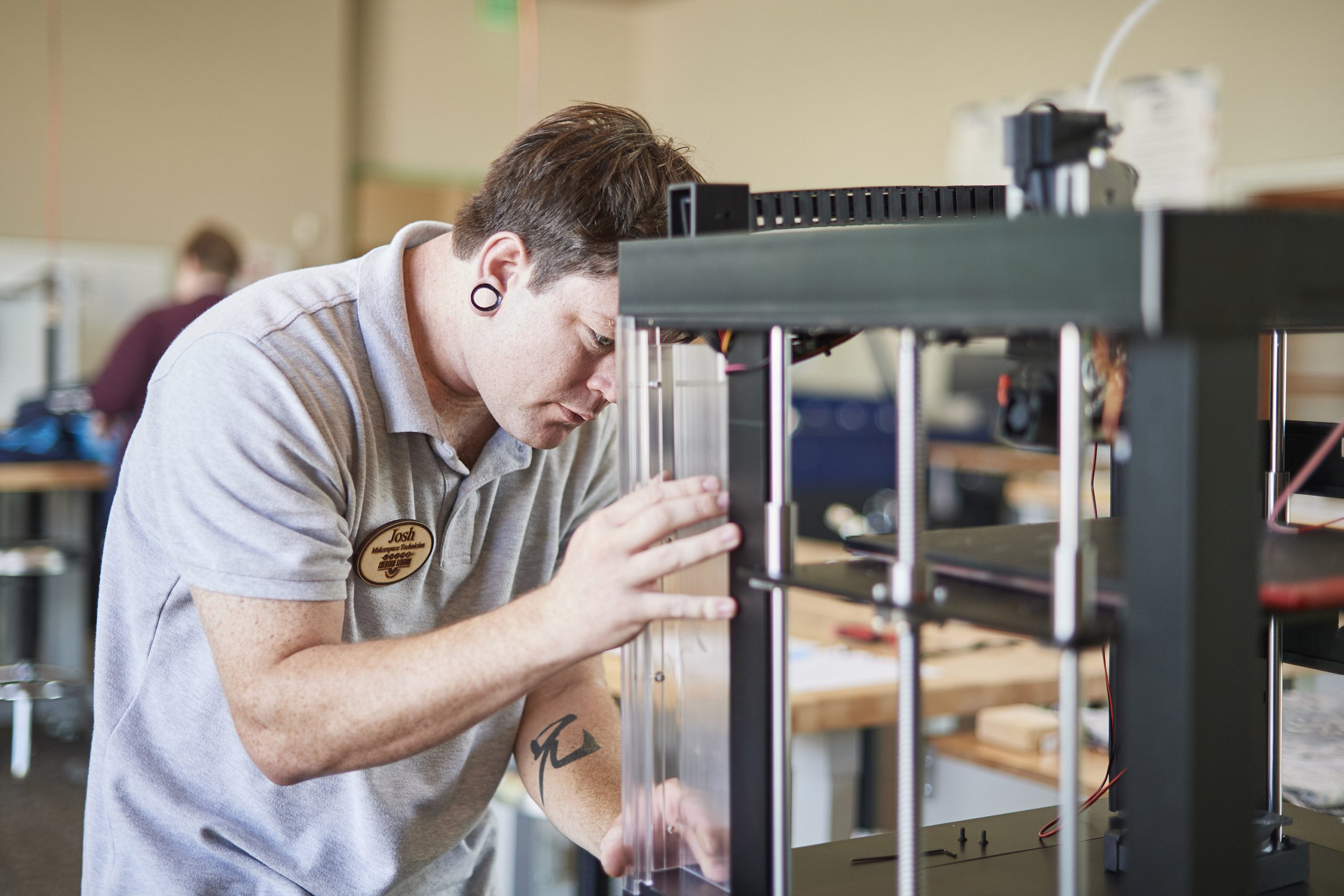 A dedicated LS&S Collection Management Team ensures RCLS acquires books and materials carefully selected for Riverside County and provides large volume discounts. The proprietary LibraryIQ analytics Platform includes:
Collection performance analytics
Collection diversity, equity and inclusion analytics
Library use statistics analytics
County resident and library patron segmentation
Library staff and leaders also receive grant writing support, design expertise for new and existing library facilities and marketing to grow resident awareness of library services and attract new users from LS&S.
Population Growth and Literacy 
During the 1990s, Riverside and Imperial Counties saw the highest population growth rates in California.19 That trend accelerated and Riverside County population exploded during the next two decades. Now the fifth largest county in California, Riverside County's total population grew 74% from 1,407,0002020 in 1997 to 2,454,453 (6.22% of total California population) in 2021.21
Riverside County's welcoming atmosphere and healthy job market attracted people from other parts of California, the United States and other countries. In 2000, 32.9% of County residents over age five spoke a language other than English at home and 15.6% reported speaking English "less than very well."22 The same year, nearly 25% of California public school children had limited English language skills. While California's total public school enrollment increased 50% during 1981-2000, the number of English learners rose by nearly 300%.23
Literacy for both children and adults was a challenge in the County. In 1992, it was estimated that 10% of the County's total population of 932,554 lacked basic prose literacy skills. That number grew to an estimated 20% of the 1,280,162 population by 2003.24
RCLS supported improved literacy throughout Riverside County. The Library launched a specialized department, RCLS Literacy Services, devoted to free reading, writing, communication and digital sessions to help adults improve their skills to find a job, support their family, get their citizenship and reach other goals. Services
include:
Personalized tutoring
Small group learning sessions:

English Conversation Club
Beginning English Classes
Citizenship Preparation Class
English Learners' Book Club
Grammar Classes
Computer Classes
Starting in the early 2000s, RCLS brought library services out into the community with a bookmobile. In 2021, the Library introduced two new Library Connect Mobile Resource Vans.
The vans offer literacy skill building and other educational enrichment opportunities to underserved regions of the County. Services include:
Wi-Fi and laptops
Collection of books for all ages
Educational craft kits for children, teens and adults
STEAM programming for children
Raising a Reader family engagement reading program
Storytime
As Riverside County continued to attract new residents who speak Spanish and other languages at home, the need for literacy services grew. In 2010, 16.2% of County residents over age five reported speaking English "less than very well."25 In 2021, 41.3% of County residents spoke a language other than English at home.26
To amplify its efforts, RCLS partnered with other organizations. The Library supports the Riverside County Office of Education's Literacy by 5th Grade Initiative to "contribute to a student's ability to graduate from high school academically and socially prepared for college, the workforce and civic responsibility."27 Other partners include First 5 Riverside, 1,000 Books Before Kindergarten and the Office of Education's Footsteps2Brilliance.
Support for a Growing Workforce 
Along with the population, the labor force grew. From a labor pool of 644,966 with 7.6% unemployment in October 1997 to 981,605 with 13.3% unemployment in October 2011 to 1,169,694 with 4% unemployment in October 2022 28, 28 the jobs environment in the County changed with the broader economy. County employment
strengthened and in 2017, Riverside was one of the top three counties in the nation in annual employment growth29 and among the top 50 U.S. counties with the most employees, according to new U.S. Census Bureau economic statistics released today. Overall, these 50 counties accounted for 34.6 percent of employment of all
establishments defined by the North American Industry Classification System (NAICS).
RCLS contributed to the County's reduced unemployment rate by collaborating with the Riverside County's Workforce Development and adding services to help residents find and keep good jobs. A sampling of programs for adults includes:
One-on-one educational and technology support
English Conversation Clubs
One-on-one tutoring
Work Readiness Support
Book Clubs
Literacy Workshops
Educational support, especially for residents who did not complete high school or attend college, is a significant RCLS focus. The Library added online options so residents can continue their education on their own time, and always for free. JobNow provides live online job search, resume critiques and interview practice. VetNow offers veterans and their families live online assistance with VA benefits, translating military skills to the civilian workforce and academic skills.
Residents can earn diplomas (not GEDs) through Career Online High School. Coursera provides access to more than 3,800 college-level courses taught by instructors from 200 leading universities and LinkedIn Learning provides expert-led courses in Excel, AutoCAD and other technology. Online homework help (one-on-one with a live tutor), digital reference materials in Spanish and English, standardized test preparation, science concepts and language learning round out digital resources.
New Library Facilities
New services were just part of the growing County's needs. RCLS also needed to provide library branches that were convenient for all residents of the 7,000 square mile county. Since partnering with LS&S in 1997, RCLS has expanded to include 12 new library branches.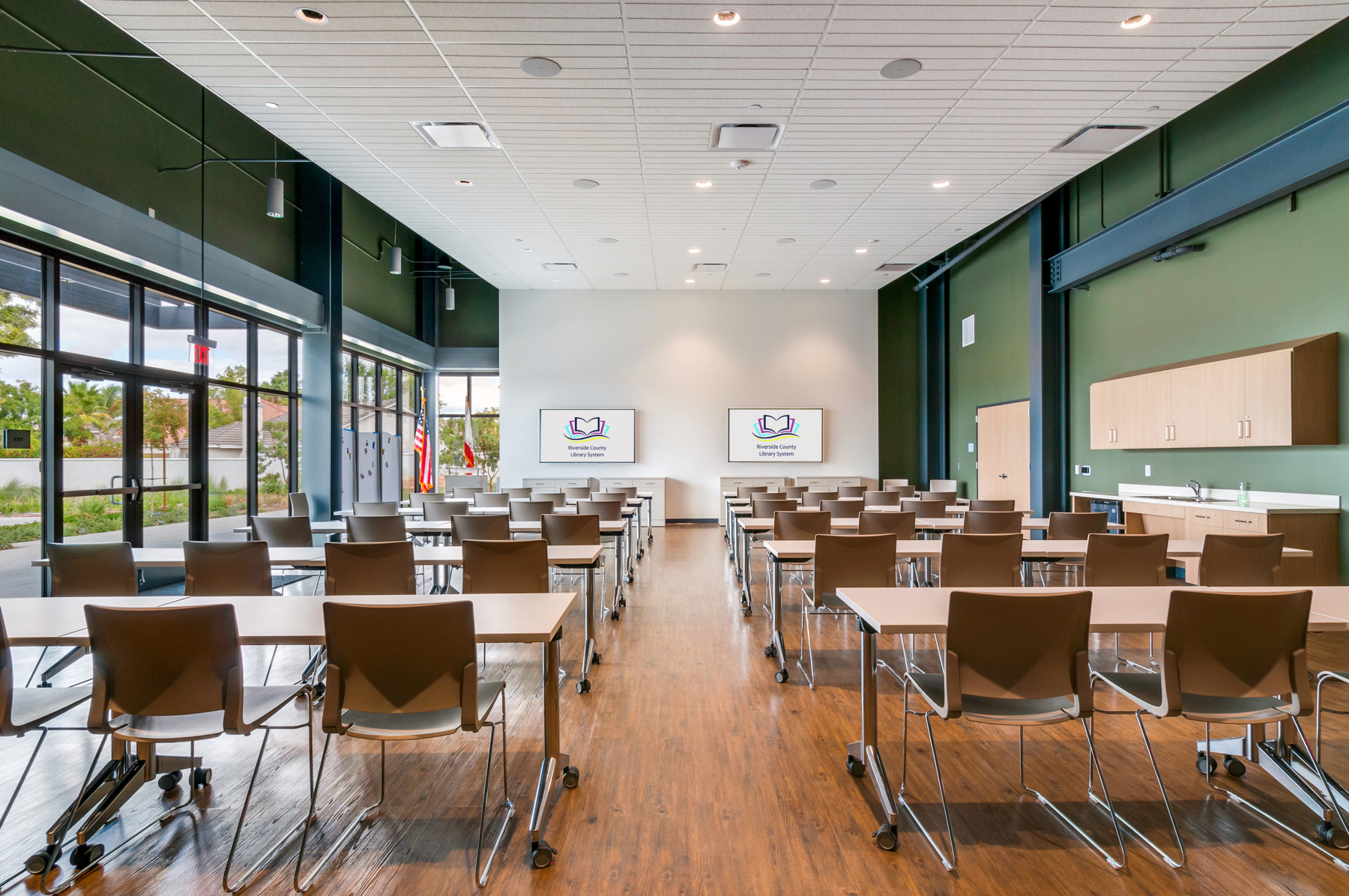 | | |
| --- | --- |
| 2001 | Wildomar |
| 2004 | El Cerrito |
| 2005 | Lakeside |
| 2006 | Home Gardens |
| 2006 | City of Temecula |
| 2007 | Eastvale |
| 2007 | Woodcrest |
| 2012 | Mead Valley |
| 2013 | Cabazon |
| 2021 | French Valley |
| 2021 | Menifee |
| 2021 | Desert Hot Springs |
Through public-private partnership, Riverside County funded, planned and built three new library buildings concurrently. Desert Hot Springs, French Valley and Menifee opened during Summer 2021 and added over 50,000 total square feet of flexible library space.
The Canyon Lake, Glen Avon and Woodcrest branches were also renovated and relocated during 2020-2021 to offer more modern space, amenities and experiences. The Louis Robidoux, Highgrove, Mecca and Idyllwild branches also relocated to new sites while La Quinta, Grace Mellman, Home Gardens and Cathedral City were expanded or remodeled under LS&S operation.
In partnership with the City of La Quinta, RCLS opened the Creation Station MakerSpace in July 2018. Located inside of the La Quinta Public Library, Creation Station offers classes and work stations for 3-D printing, laser cutting, computer aided design (CAD), electronics components and soldering, sewing, hand tools and more.
Cultural Attractions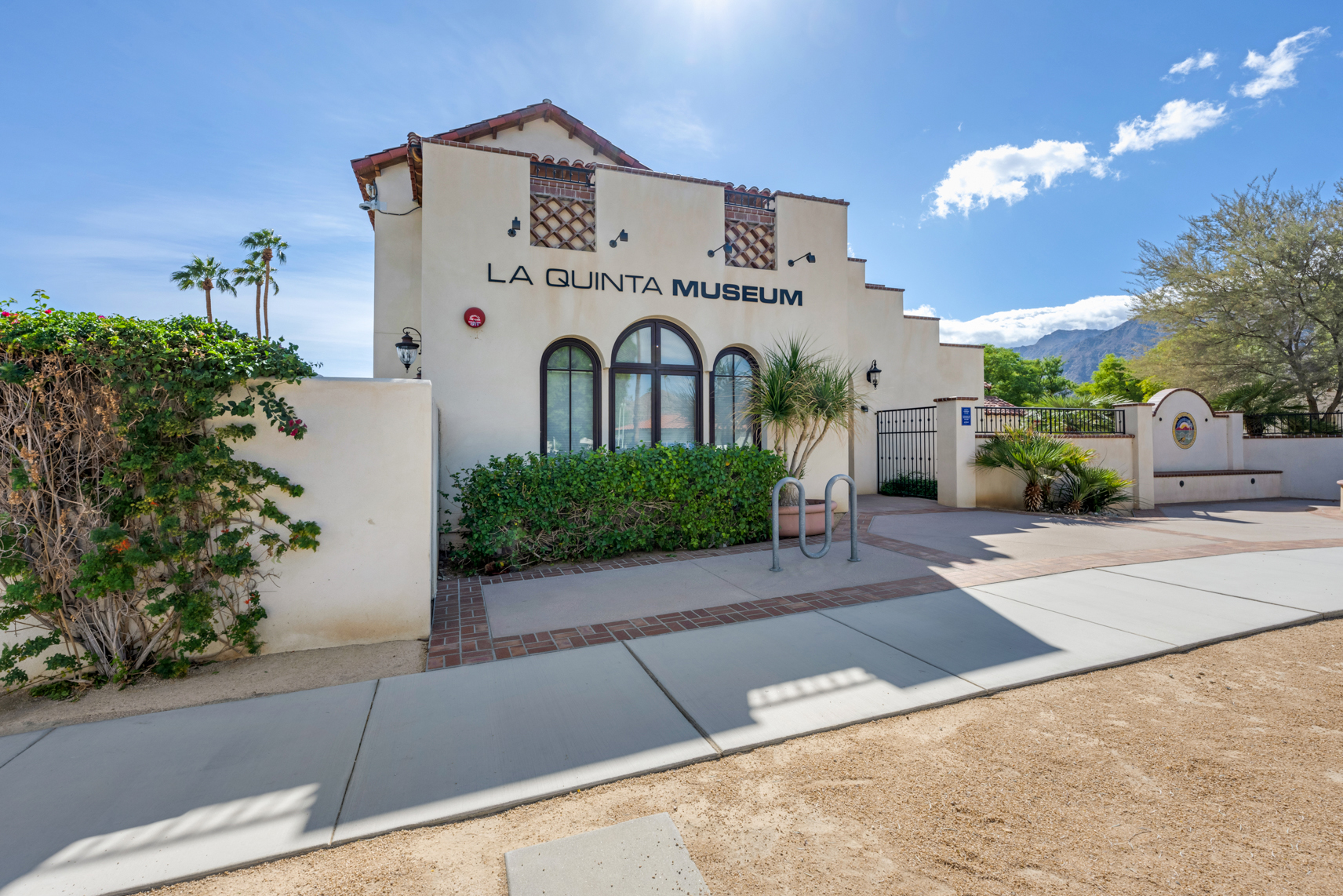 RCLS also operates the La Quinta Museum, a showcase for La Quinta's history and cultural arts. Displays include a diorama of a Cahuilla Indigenous village and animals native to the area, photos of the early resorts in the area and a 32-foot mural by Andre Blanche. A revolving gallery on the second floor features new exhibits every three to four months.
The Library also manages the reference collection at the Edward-Dean Museum and Gardens in the Cherry Valley area of Riverside County. The Museum houses
2,700 books many from the 17th, 18th and 19th centuries focusing on science, botany, architecture, landscape design, art, history, religion and fashion.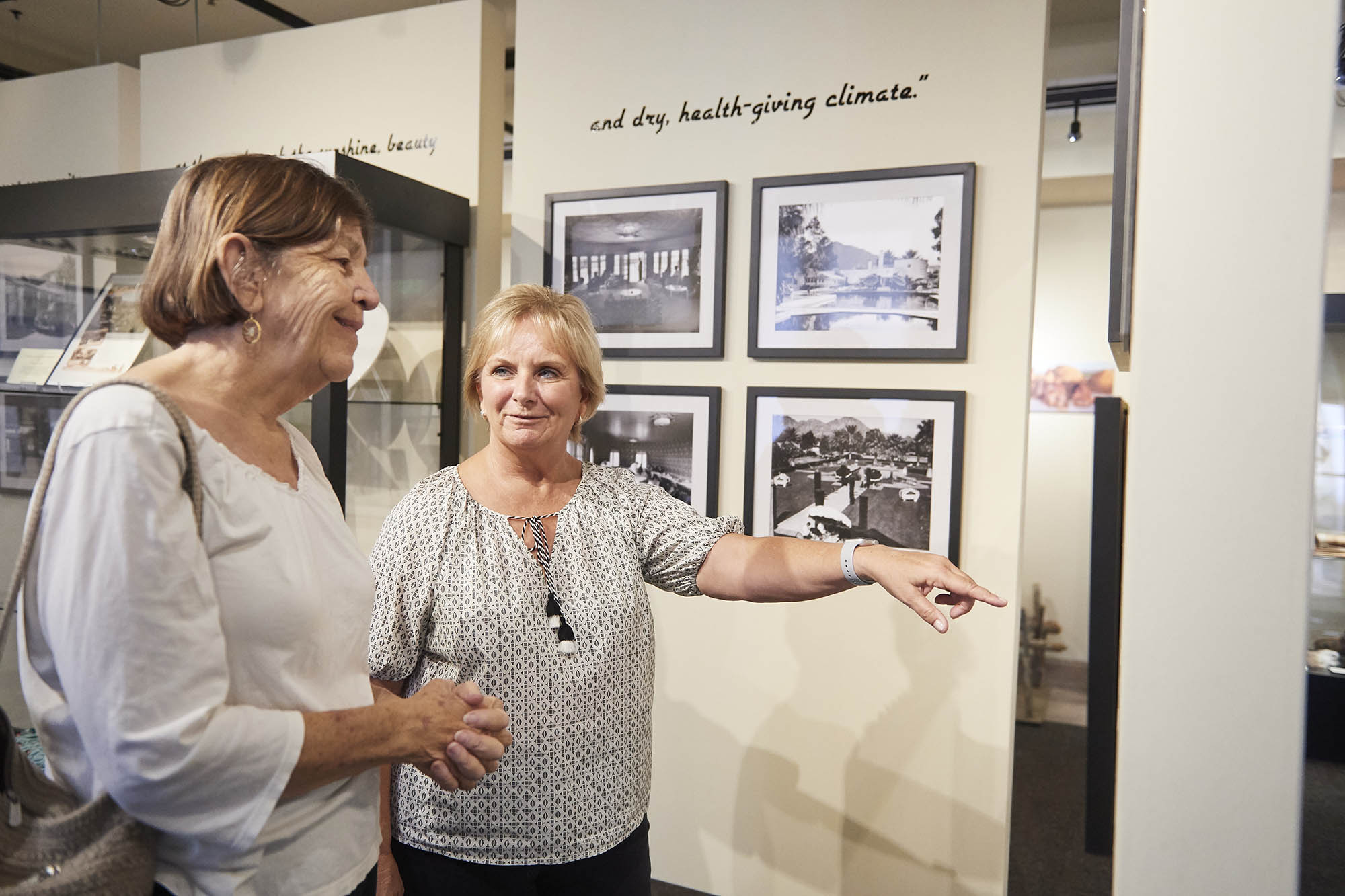 Outsourcing Statistics
It was important for RCLS to provide robust core library services while meeting the information and literacy needs of a growing community. Library statistics demonstrate service growth.
| | | | |
| --- | --- | --- | --- |
| | 1999-2000 | 2018-2019* | % Increase |
| Registered Users as of June 30 | 350,818 | 406,021 | 16% |
| Branch Libraries | 22 | 36 | 64% |
| Print Materials Expenditures | $318,716 | $985,349 | 209% |
| Electronic Materials Expenditures | $85,000 | $455,089 | 435% |
| Total Persons Employed | 176 | 340 | 93% |
| Total Books Held (Physical & Electronic) | 758,870 | 1,087,716 | 43% |
| Hours Open, All Outlets | 34,867 | 69,370 | 99% |
| Library Visits | 1,484,798 | 3,235,902 | 118% |
| Print Books for Children | 247,327 | 483,618 | 96% |
| Total # of Programs | 605 | 10,346 | 1610% |
| # of Adult Programs | 605 | 3,802 | 409% |
| Total Program Attendance | 28,474 | 180,372 | 533% |
| Adult Program Attendance | 8,859 | 40,497 | 360% |
| Children's Program Attendance | 19,615 | 125,751 | 540% |
*COVID-19 pandemic library closures impacted 2020-2021 statistics
Conclusion
Private company operation of public libraries has grown since 1997 to more than 70 libraries in six states. Communities increasingly consider and embrace the model as library budgets contract and community needs increase. The Riverside County Library System, over 25 years of outsourced operation, demonstrates the long-term, high-quality service outsourced libraries provide to Their communities.
About LS&S
As the nation's only company focused on operating public libraries, LS&S is trusted by community leaders to provide long-term library vitality, growth and service excellence. Through extensive experience partnering with communities, LS&S powers strong libraries by balancing cost and service.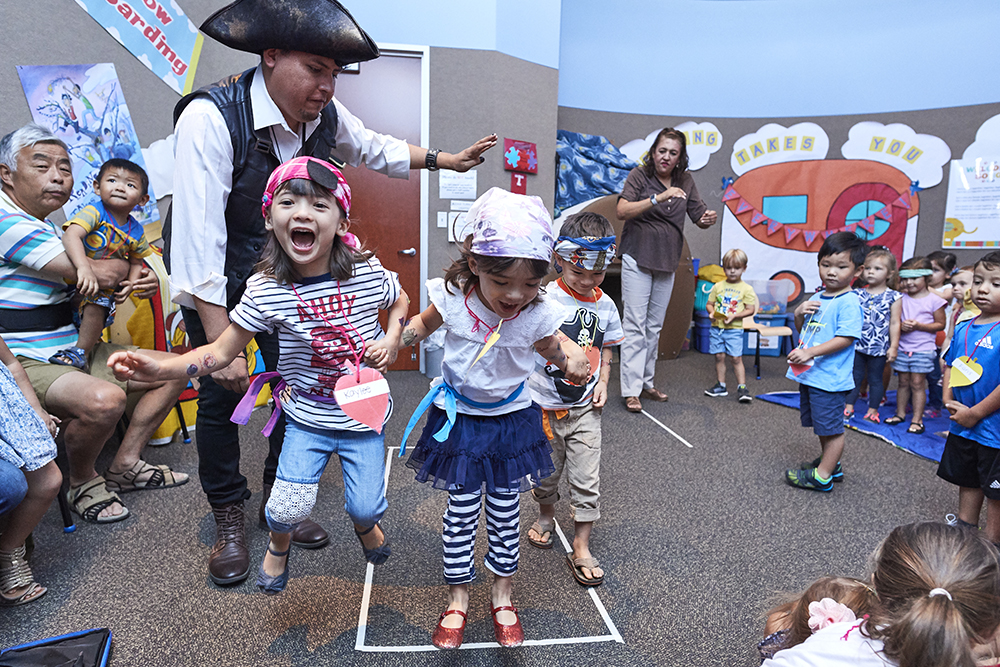 Footnotes
1 https://alair.ala.org/bitstream/handle/11213/6995/outsourcing_doc.pdf?sequence=1&isAllowed=y 10-21-2022. P. 43
2 https://alair.ala.org/bitstream/handle/11213/6995/outsourcing_doc.pdf?sequence=1&isAllowed=y v page 45, 10-27-2022
3 https://www.latimes.com/archives/la-xpm-1997-aug-11-mn-21448-story.html#:~:text=This%20summer%2C%20Riverside%20County's%20  
4 https://www.latimes.com/archives/la-xpm-1997-aug-11-mn-21448-story.html#:~:text=This%20summer%2C%20Riverside%20County's%20  10-27-2022
5 https://www.latimes.com/archives/la-xpm-1997-aug-11-mn-21448-story.html#:~:text=This%20summer%2C%20Riverside%20County's%20  10-27-2022
6 https://www.baltimoresun.com/news/bs-xpm-1997-09-07-1997250125-story.html 10-27-2022
7 https://inthepublicinterest.org/wp-content/uploads/2015/03/Selling-of-the-public-library-by-Schuman.pdf  10-27-2022
8 https://www.baltimoresun.com/news/bs-xpm-1997-09-07-1997250125-story.html 10-27-2022
9 https://www.ala.org/pla/sites/ala.org.pla/files/content/tools/careers/outsourc.pdf page 3, accessed 10-12-2022
10 https://alair.ala.org/bitstream/handle/11213/6995/outsourcing_doc.pdf?sequence=1&isAllowed=y page 45, 10-27-2022
11 https://alair.ala.org/bitstream/handle/11213/6995/outsourcing_doc.pdf?sequence=1&isAllowed=y page 50, 10-28-2022
12 https://alair.ala.org/bitstream/handle/11213/6995/outsourcing_doc.pdf?sequence=1&isAllowed=y 10-27-2022
13 https://alair.ala.org/bitstream/handle/11213/6995/outsourcing_doc.pdf?sequence=1&isAllowed=y page 45, 10-27-2022
14 https://alair.ala.org/bitstream/handle/11213/6995/outsourcing_doc.pdf?sequence=1&isAllowed=y page 46, 10-27-2022
15 https://alair.ala.org/bitstream/handle/11213/6995/outsourcing_doc.pdf?sequence=1&isAllowed=y page 50, 10-28-2022
16 https://alair.ala.org/bitstream/handle/11213/6995/outsourcing_doc.pdf?sequence=1&isAllowed=y page 50, 10-28-2022
17 https://alair.ala.org/bitstream/handle/11213/6995/outsourcing_doc.pdf?sequence=1&isAllowed=y page 49, 10-28-2022
18 https://alair.ala.org/bitstream/handle/11213/6995/outsourcing_doc.pdf?sequence=1&isAllowed=y page 46, 10-28-2022
19 https://lao.ca.gov/1998/1998_calfacts/1998_calfacts_demographics.pdf accessed 1-23-2023
20 https://www.census.gov/content/dam/Census/programs-surveys/ahs/data/1997/h150-97.pdf accessed 1-23-2023
21 https://rivcoed.org/sites/g/files/aldnop126/files/2023-01/Population%20Size%2021.pdf accessed 1-23-2023
22 https://api.census.gov/data/2000/dec/sf3profile accessed 1-24-2023
23 https://www.ppic.org/wp-content/uploads/CC_202STCC.pdf accessed 1-23-2023
24 https://nces.ed.gov/naal/estimates/StateEstimates.aspx accessed 1-23-2023
25 https://api.census.gov/data/2010/acs/acs1/subject accessed 1-24-2023
26 https://www.census.gov/quickfacts/riversidecountycalifornia accessed 1-24-2023
27 https://www.rcoe.us/about-us/superintendent/superintendent-s-initiatives/literacy-by-5th-grade-initiative accessed 1-25-2023
28 https://www.bls.gov/lau/ accessed 1-25-2023
29 https://www.census.gov/newsroom/press-releases/2017/cb17-59-county-business-patterns.html accessed 1-26-2023